Tokyo Trips
From Lundman Wiki
Inside Tokyo / 東京中
Shibuya / 渋谷
map City / Tousist-area
City of Mega-Tokyo. Younger crowd, 109 is well known for teen-girl shopping.

Tobacco & Salt Museum
map Museum, Shibuya
Museum of Tobacco (art, packets, cultivation) and Salt (historical process of Japan)

NHK Park, Shibuya
map Tourist area
NHK Studios (Japanese TV museum and filming studios), Shibuya-Ax, Muscle Theatre, Circus/Ice-rink (season dependent). Sumo hall. Open-air concert stage, Seasonal food stalls.
http://www.nhk.or.jp/studiopark/floor/index.html

Yoyogi Koen (Park) 代々木公園
map Park
Large park in Shibuya, allows for recreational sports like frisbee, balls, badminton, kites etc. Popular for Cherryblossom viewing picnics.
Entrances from Harajuku (South-East), Shibuya (South) and Sangubashi (South-West).

Meiji-jingu (shrine)
map Shrine / Tourist attraction
Large shrine with surrounding wood areas. (No recreational activity allowed) Contains museum, and Iris-garden (pay park)
Entrances from Shinjuku (North), Harajuku (South-East) and Sangubashi (North-West)

Shinjuku 新宿
maps City
City of Mega-Tokyo. Great for shopping, especially for electronics. Has a (smaller) electric town shopping area, including Yodabashi,
Dos-para, sofmap and Bic-Camera (Halc). Red-light district at night. Movie/Cinema theatres (Wald-9, Picadilly).
Viewing floor (~50F) in the Tokyo Metropolitan buildings.

Shinjuku chuo koen (central park) / 新宿中央公園
map Park, Play-area
Large children's play area. Large slide, climbing construction and play fortress. Summer has small paddle pools.

Shinjuku Gyoen (park)
map Pay-park
Large sculptured pay park, wooden areas, Japanese tea house and rose gardens. Also contains botanical house. Famous cherry-blossom viewing picnics.

Nikoniko park /明治神宮外苑 にこにこパーク
map Play area, Ice-rink, Sports arena
Ice-rink, kids play park, baseball area, sports area, fireworks (August)
Large children's pay-park, multiple slides and play fortress. Picnic areas and adventure challenges
http://www.meijijingugaien.jp/walk/park/

Tokyo Dome
map Amusement Park
Baseball arena, amusement park with roller coasters and rides. Magi-quest and Toy's Kingdom.
http://www.tokyo-dome.co.jp/magiquest/index.html

Ueno Zoo & Museums
map Tourist area, Zoo, Museums
Tokyo's largest Zoo with mono-rail. Tokyo National Museum, the National Museum for Western Art, the Tokyo Metropolitan Art Museum and the National Science Museum.
http://www.tokyo-zoo.net/zoo/ueno/index.html
http://www.kahaku.go.jp/english/
http://www.ueno-mori.org/

Imperial Palace / 皇居
map Tourist area, Palace
Japanese "Castle" with nice grounds, historical buildings.
http://en.wikipedia.org/wiki/Tokyo_Imperial_Palace

Odaiba & Palette Town
map Shopping Malls, Amusement Area
Large shopping-mall (3 department stores inter-connected) with multiple restaurants. Beach-front (recreational, but entering water is prohibited). 
Statue of Liberty. 
Palette town has large ferris-wheel, large coin arcade (games and claw machines). 
Toyota car exhibit hall, Megaweb.
Fuji TV HQ building can be entered with view?
Walk Rainbow bridge.
Sega Joypolis Games Arcade
Movie / Cinema theatres.  

---
Outside Tokyo / 東京遅
Hakone 箱根
map Nature/Tourism-area, Onsen baths 90mins from Shinjuku, Odakyu line (Romance Car)
Onsen resort area with switch-back train, cable-car, gondola and boat across the lake. Japanese style Ryokans (inn/hotel) a plenty. Great for 1 day, and over-night stay. 
Odakyu sell 2-day pass tickets that cover all transportation. Some hiking and nature-trails.

Izu 伊豆
map Nature/Tourism-area, Beaches 90mins from Tokyo Stn (JR Lines, Odoriko Superview) Shimoda-city
Beaches, surfing, swimming (during summer months. Beaches are 'closed' in Japan off-Summer periods), Onsens, hiking and nature trails.

Tokyo Disneyland
map Amusement Park 90mins from Tokyo/Shinjuku (Maihama, JR lines)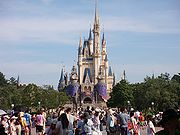 Famous amusement park, queuing, roller coasters, waiting in line, and beer.

R-Asia / Hatsushima 初島
map Nature/Tourism-area, Camping, Beach Ferry to island from Natsu-umi/熱海 port (25 mins).
Hatsushima island (off Izu) has camping, cabins, aquarium, beaches, pool, surfing, diving, boat with underwater-windows.
http://www.hatsushima.jp/see/map.html
Hatsushima also has an "adventure challenge course". Zip-line/Flying-fox, tree climbing etc.
http://www.hatsushima.jp/sarutobi/index.html

Eno-Shima 江ノ島
map Nature/Tourism-area
Beach, Tourism, Temple, Aquarium and Giant Buddha (Kamakura area)

Hakeijima / 八景島
map Marine/Tourism-area, Amusement park 40mins from Yokohama stn (Negishi/Seaside line).
Large Aquarium, "dolphin entertainment show", Amusement park with roller-coasters.
http://www.seaparadise.co.jp/english/

Toshimaen 豊島園
map 25 mins from Shinjuku (Oedo line) Amusement park / Water slides
Large Amusement park, and in summer, pools with many water-slides. Generally, much less waiting in line. No tattoos allowed in pools.
http://www.toshimaen.co.jp/

Yomiuriland
map Amusement park ~40 mins from Shinjuku, Odakyu-line (bus) / Keio-line (gondola)
Large Amusement park, roller-coasters, water-slides and pools (Summer).

Showa-kinen park/pools 昭和記念公園
40 mins from Shinjuku (Keio lines, Shonan-Shinjuku express) Nature park, Pools
Large park with bouncy white hills, play fortress, slides and BBQ facilities. In Summer, large pools with water-slides.
http://www.showakinenpark.go.jp/

Aqualine
map Tunnel (10km) and Bridge (4km) connecting Tokyo and Chiba
http://en.wikipedia.org/wiki/Tokyo_Bay_Aqua-Line

IKEA
map IKEA Funabashi
map IKEA Kohoku
Add Also
Folk Village: 日本民家園 http://odekake.info/kanagawa/11_park/ikuta_ryokuchi/ikuta_ryokuchi.html http://www.lokien.net/gallery3/index.php/may06/DSCF4055

Science museum: http://www.lokien.net/gallery3/index.php/2010Aug/P1010501

Food/Restaurant town: kappabashi

Electric town: Akihabara

Used-books/Sports/Stamp-collecting town: Jimbocho

Yokohama area / Aquarium

Takao-san mountain area

Nikko area

Tsukiji

Roppongi area: movie cinema theatres, mori building exhibits, restaurants, night clubs

Harajuku area: cosplayers, yankie dancers, takeshita dori

Ikebukero area: Sun city 60F view, shopping

Scenic Helicopter rides

Tokyo Skytree

Tokyo Tower

Ghibli Museum

Sanrio Puroland 

Tamatech (closed?)

Tokyo water cruise ship

   Mori no Yuenchi もりのゆうえんち 

   Seibuen Yuenchi 西武園ゆうえんち 

   Tobu Zoo 東武動物公園 

   Museum of Future Science and Technology

Asakusa shopping/shrine

Parasite museum: http://kiseichu.org/eaboutus.aspx

	Inokashira Park & Zoo 

Tokyo Sea Life Park